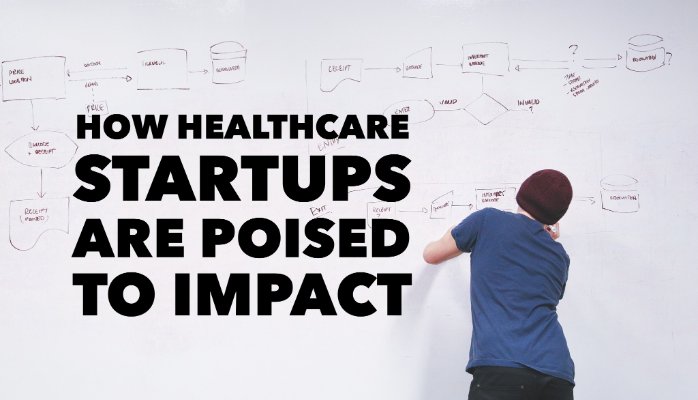 How Healthcare Startups Are Poised To Impact
It's an exciting time to be in India, but just being here won't do.
India is now a land of startups. It's where dreams are born and entrepreneurs are excited.
India is now boasts of the fastest growing startup ecosystem. It is backed by infrastructure that gets better, massive funding influx, consolidation activities, ever evolving technology, and one of the fastest mass of a domestic market.
According to Gaurav Sikka of The Next Web, India's rise can only be unmatched. From roughly 3,100 registered startups in 2014 to a projected 11,500 by the year 2020, it's not a passing fad in India; it's the harbinger of what's to come next.
As Gaurav puts it,
It's a revolution. And it's going to change the way the markets are working today in India.
Thanks to startup capital funding houses, venture capitalists, startup enablers (like NASSCOM and iSpirit), accelerators, support groups, mentors, and the truly global landscape of technology, the startup ecosystem in India has everything for it.
Home to the youngest bunch of entrepreneurs in the world with over 72% of the founders below the age of 35, India is predominantly seeing a rise in segments such as ecommerce, consumer services, healthcare, and aggregators.
Most startups focus on providing clear solutions to problems that actually exist, finding a gap in the market, or to to build a better mousetrap.
Healthcare startups are another breed altogether. The solutions these startups bring to the table are of immense value in a country that suffers from an acute doctor-patient ratio that's an embarrassment: 1: 1700. More than 253 deaths happen for every 100,000 people due to communicable diseases alone (the global average is 173).
Healthcare startups make some real impact in a country which sees almost none or negligible investments in health facilities. India has absence of proper health infrastructure, a comprehensive health ecosystem, and a dependable network of health facilities (including doctors, nurses, at-home care, and more).
Thankfully, the surge is on.
Among healthcare startups, a few of them have made the news recently. Medinfi – a startup that empowers users by offering trusted information for regular health checkups — raised their 4th round of funding.
At Currae Healthtech Fund what really pushes us is the need for us to make meaningful investments. Apart from Currae — the chain of specialty hospitals we own and manage — we stay invested in startups that make an impact.
I recently wrote about OfBusiness which raised a $5 million series a round of funding. We are also invested in Mapmygenome, plexusMD and alliz health, among others.
We continue to believe in the entrepreneurial spirit, the exciting and inimitable rise of the startup scene in India, and the awesome times we find ourselves in.
Do you think healthcare startups in a country of 1.2 billion+ and still growing would bring about the tipping point to make India a global force for healthcare solutions and services?
What do you think?