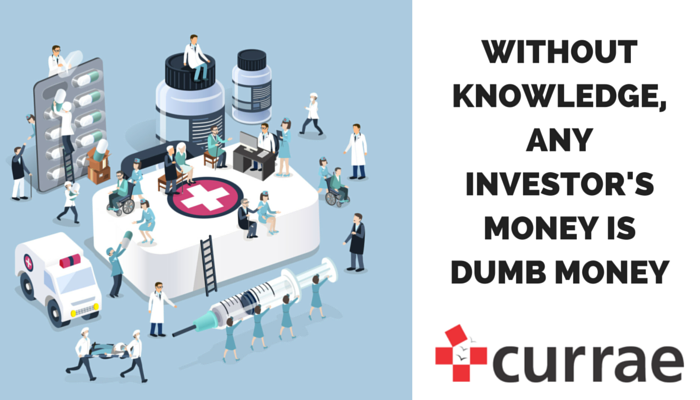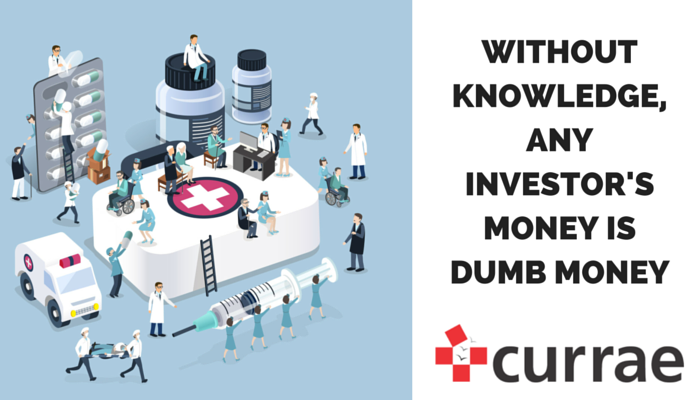 Without Knowledge, Any Investor's Money Is Dumb Money
In business, and in life generally, expectations always lead to problems. In most cases, we can live with these problems.
Money is cold, ruthless, and can swing any possible way. Whether it is about venture capitalists putting up the cash or the startups on the receiving end of investments, expectations (or the lack of it) on any of the sides can lead to serious problems.
Christina Farr of Inc.com brings out the case in point in her post Investors: Dumb Money for Digital Health Will Vanish as Quickly as It Came In.
As she writes, VC money still makes a strong current into the healthcare space. Rock Health, a San Francisco-based Venture Capitalist firm, reports that more than US $4.5 billion was pumped into digital health tech space.
Clearly, over the years, it came to the fore that the reason most of these investments fail or businesses go belly-up is lack of Investors' understanding of the business itself, regulations, modalities, and many other restrictions.
The "I have the money, so let's park it here in this health tech company and see what happens" kind of thinking doesn't help.
Businesses too, on their part, don't have their story right. Bloated valuations are already bad news and then "Institutionalized cheating" can be even more damaging, as you can see from Zenefit's crash story.
As investors, you have to know your space. You can't expect to walk in, invest, and wait for the rains to come down hard.
Clichéd or not, knowledge is power. It's also the key to successful investing. In fact, it's the only key there can ever be.
At Currae Healthtech, we have focus. We are here to invest in healthcare, and we are here for a long time to come (the fact that Patni pioneered IT in 1970s does tell you a little of longevity, doesn't it?).
Our interest in healthcare is solid, real, backed by real people, and we work just as hard as our recipient startup entrepreneurs to ensure that our portfolio companies succeed. We work as active partners along with the startups we invest in.
Our vested interest in our own set of companies (including our own Currae hospital chains and 7 other startups in healthcare) benefits us and the founders who we work with.
The gaps in current healthcare infrastructure, the continual evolution of technology, and the progressive demand for better healthcare in India will all help us go full-steam ahead.
Christina in the her Inc.com post writes about how a few businesses stuttered and fell:
"Consider the hype bubble popped. Theranos, the blood-testing startup with a mammoth $9 billion valuation, was called out by federal regulators for "serious deficiencies."
And,
"Practice Fusion, the much-hyped electronic medical record startup, laid off a quarter of its workforce and is rumored to be looking for a buyer rather than face the public markets."
Some startups will fall flat, some will float, and a few will rise to the very top. Our job is to help digital health and healthcare startups rise.
Bubbles might come and go. There could be a fall after every rise. What goes up must come down.
We, for one, are here to stay.